DIVING HOME PAGE
COVID-19 UPDATE
Sea Zones will be back in the water to restart the 2020 dive season at the beginning in July. New procedures will be in place to ensure that Social Distancing can be maintained. Initially to assist in this I will only be taking a maximum of 4 divers out. Thanks for your understanding.

Stay Safe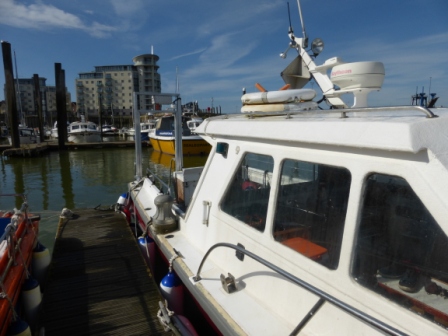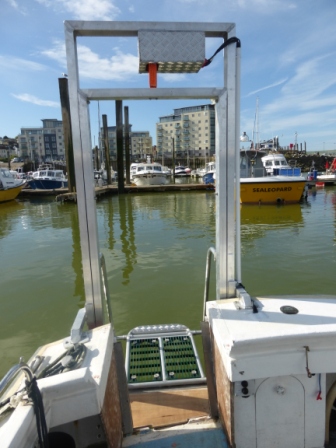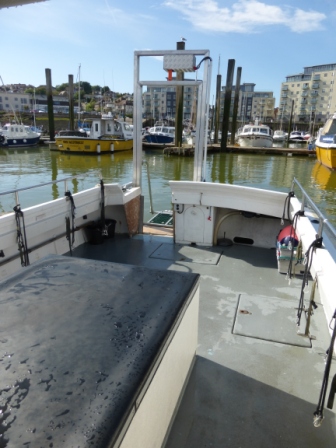 GENERAL INFORMATION
Welcome to www.sea-zones.co.uk This is the website for SEA-ZONES boat charter. If you want Scuba diving on a wreck ,or drift a reef, we offer the best value diving in the South East . Located on the East Sussex coast at Newhaven, halfway between Brighton and Eastbourne.
Our 10m (33ft) hard boat offers the ideal, safe way, to dive the vast array of wrecks and reefs for a fantastic days diving. Hot drinks and Scones included. We welcome all divers including small groups and novices and you only need 8 divers to fill the boat.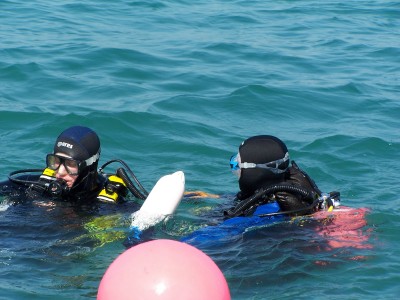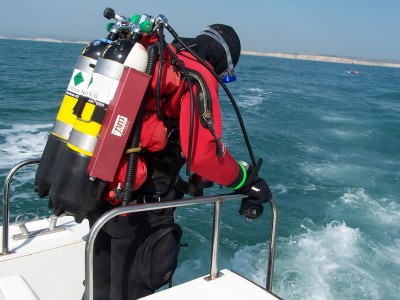 The day will consist of:
Arrival- All meet at Newhaven's West Quay (FREE

parking) only 100m from the boat.
Load up- Don't huff and puff use our kit trolley to move your kit the 100m to the boat
Dive briefing- Full briefings on our MCA coded hard boat, dive procedures and the WRECK details
The Wreck dive- Complete the dive to the full depth, or go shallower to the top of the wreck. Then complete a relaxing surface interval, with FREE Tea, Coffee, Chocolate and Scones
The Drift dive

- We then complete the Drift dive and on our way back to the Marina relax again with more

FREE

Tea, Coffee, Chocolate and Scones.
Unload- If you want you can Fresh water wash down your kit and spend the rest of the day on a nice visit to Eastbourne or Brighton. Or just load up our kit trolley, that will be sitting next to the boat and dash straight to your car 100m away.
One of the last dives the season has been posted on YouTube. Thank you to Will Martin for posting it. UK Diving in OCTOBER take a look on the following link http://youtu.be/ZReYSTQTl6M
Use the LINKS below and click on the additional information you may need. When you have seen all you want, we will be pleased to take your booking.
If you wish to book any of the dates below call friendly Skipper/Diver Mick on 07729 277651 or E-mail sea.zones@gmail.com
2020 DATES (Key for diary below)

a) WRECK AND DRIFT DIVE DAYS -These run on Saturday and Sunday (Only £50) If there is a date that has part of the boat booked the spare SPACES are marked Yellow
b) Option for Buddy days-The last Weekend of each month gives an opportunity for booking as a Buddy pair. On these day you can book just 2 spaces on the boat and if that is all that book we still go diving!. (Only £50)
c) I do do MIDWEEK diving. If you want to dive on a Thursday or Friday give me a text/call on 07729 27761 or drop me an e-mail
DAY
DATE
STATUS
COMMENTS
Saturday
04 July
Free to Book
Sunday
05 July

Free to Book

Saturday
11 July

Booked

NBx8
Sunday
12 July

2 Spaces Available

DPx6
Saturday
18 July

Booked

ML*8
Sunday
19 July

2 Spaces Available

TMx6
Saturday
25 July

Booked

VH*8
Sunday
26 July

Booked

VH*8
Saturday
01 August
Free to Book
Sunday
02 August
Free to Book
Saturday
08 August
Free to Book
Sunday
09 August
Free to Book
Saturday
15 August
Free to Book
Sunday
16 August
Free to Book
Saturday
22 August

2 Spaces Available

TMx6
Sunday
23 August
Free to Book
Saturday
29 August

2 Spaces Available

DPx6
Sunday
30 August
Free to Book
Saturday
05 September
Free to Book
Sunday
06 September
Free to Book
Saturday
12 September
Free to Book
Sunday
13 September
Free to Book
Saturday
19 September
Free to Book
Sunday
20 September
Free to Book
Saturday
26 September

2 Spaces Available

TMx6
Sunday
27 September
Free to Book
Saturday
03 October
Free to Book
Sunday
04 October

3

Spaces available

WM x5
Saturday
10 October

Booked

MDx8

Sunday
11 October

Booked

THM*8
Saturday
17 October

Booked

TMx6 JQx2
Sunday
18 October
Free to Book
Saturday
24 October

2 Spaces available

DPx6
Sunday
25 October

Booked

DL*8
If you want to book any dates above you can. Just give me a Text/Call on 07729 277651 or drop me an E-mail at sea.zones@gmail.com